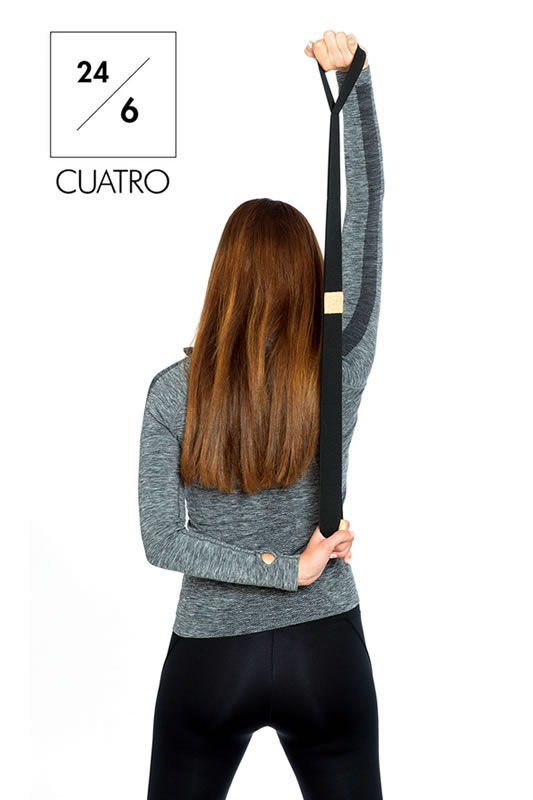 USE YOUR TIME WISELY Literally fit in a mini-workout any time anywhere with CUATROBands Set
RESISTANCE BANDS - STRETCH - TONE - FULL BODY WORKOUT
Counteract all that sitting at your desk, while travelling or at home with a quick work out that works.
Discretely use the resistance bands at your desk, on a plane, in a hotel room, heck even the ladies room. Just slip them on your ankles and do the leg and arm movements, just 5 minutes will help you get energized - GOT 10 minutes even better. And on that flight you can use them to loosen up, stretch and get a work out in even in the middle seat!
Comes in a cute jean wristlet - 3 bands (with different tension settings) and a mini-work out - there's even a free app with more workouts on iTunes for iPhone & Google Play for android mobile devices. So don't just sit there during your next break, use your CuatroBands to stay fit.