Why FIN mattress is the Best Sleep?
FIN Mattresses come in 10 to 13 INCHES OF AWESOME COMFORT. A PREMIUM QUALITY MATTRESS AT AN AFFORDABLE PRICE. Designed with just the right balance of hugs, bounce, coolness, and support for a fintastically Perfect Sleep. FIN comes in six sizes and two heights with free shipping, a 100 day in home trial plus a 'Any Reason' Refresh Guarantee - see warranty.¹
YOUR TODAY STARTED LAST NIGHT
Why? Because we selected the best of the best materials and components to build each FIN mattress. That's why we say "Only the Good Stuff Inside." Each mattress is custom made to order and delivered by UPS within 7-10 working days.
FIN the most comfortable of all
Fin has 40% more comfort layers than other online mattresses. Fin combines a top layer of latex with gel infused memory foam and supportive base.
FIN uses only high quality USA sourced materials. Not all foams are created equally. Some less expensive foam mattresses have materials from Asia where quality control and use of harsh chemicals can be an issue.
FIN is made in a state of the art factory that has been hand making mattresses for over 50 years. We have top industry experts for design & production. FIN offers 10 year Warranty plus a forever Refresh option
We take our customers seriously
We know quality sleep is important to wellness, productivity and a positive attitude, so most of all we want you to Sleep Happy. Wake Up Happy.
THE REVIEWS ARE IN READ WHAT THE EXPERTS SAY
Set your FIN Free… unboxing is fun 💤
MODERN BUILDS UNBOXES FIN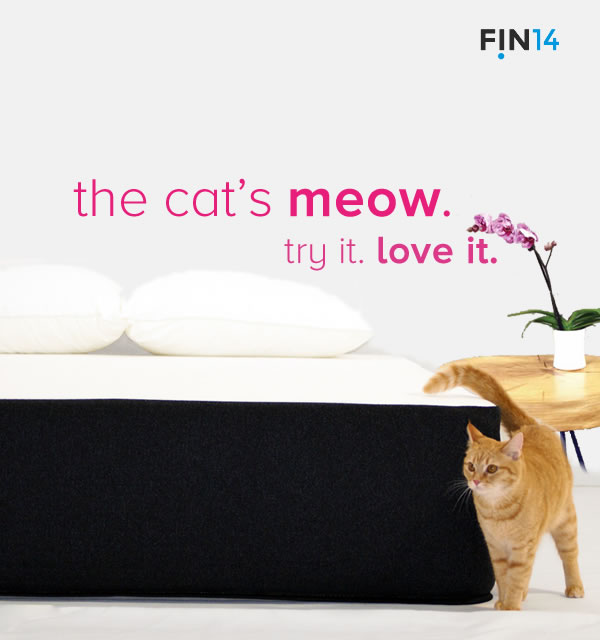 WHY A FINTASTICALLY AWESOME SLEEP? Because we use Only the Good Stuff Inside!
FIN Mattresses Gives Back
FIN makes donations to several organizations to help with climate change and social change. FIN supports the National Forest Foundation because planting trees helps stabilize slopes and improve water quality. Planting trees helps restore habitat for threatened wildlife species and trees help combat climate change by sequestering carbon dioxide. FIN also supports the World Wildlife Fund as it protects the future of nature and its global conservation efforts. Additionally FIN supports First Book organization that makes brand-new, high-quality books and resources affordable and available to the educators and kids who need them most. We are is committed to designing high quality products that customers will enjoy and channel funds back to causes that matter to everyone.
Materials & Components 100% Sourced from the USA
FIN mattresses use only the best selected quality materials inside. Get to know FIN and see what he's made of. A real premium hybrid, latex & memory foam mattress at an affordable price. FIN combines the comfort of premium memory foam with the bounce and coolness of a natural latex feel. We keep the prices low and the quality high.
We build & deliver your mattress within 10 working days of your order being placed. If by chance your not into FIN, no worries. All we ask is you try FIN for at least 30 days. Still not convinced within the 100 days, we'll arrange to have FIN picked up and give you a full refund. Yep it's fintastic.