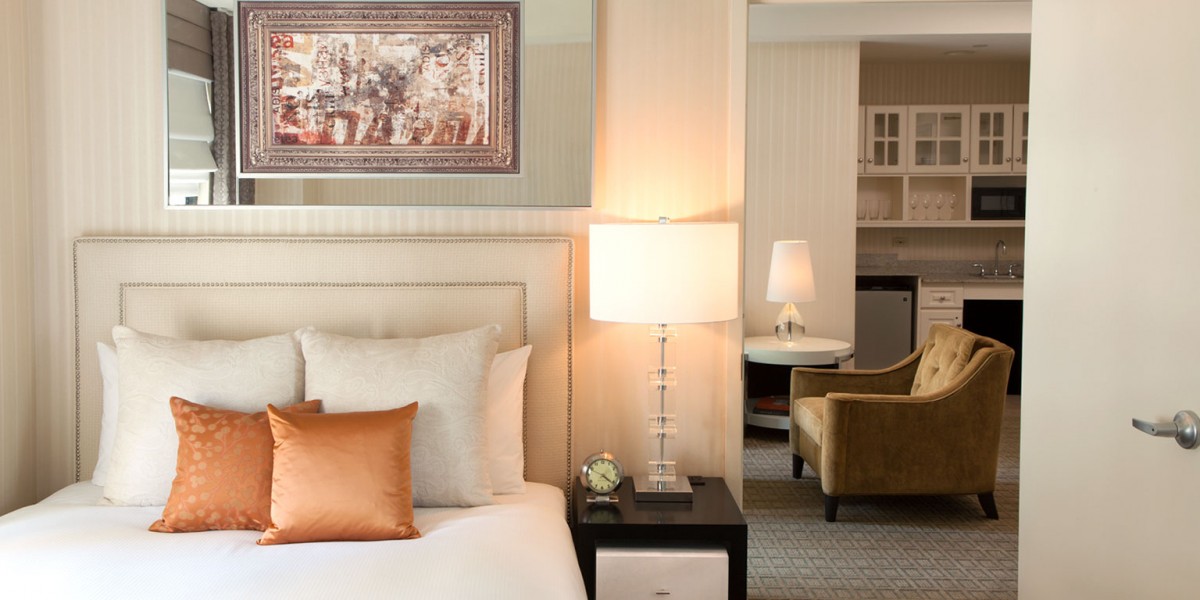 The Benjamin - New York Midtown Manhattan East with luxury hotel rooms and suites and exquisite boutique styling, located on the corner of East 50th and Lexington. Book your stay by visiting the hotel's website
The Benjamin's standard Guest Rooms range from 250 to 275 square feet. Each is residential style and include a kitchenette with a mini refrigerator; an iPod alarm clock/radio; an HD flat-screen TV; a streamlined parsons desk with a power strip, and high-speed WiFi. The Benjamin Hotel's Rest & Renew program is guaranteed to help you be at your best. The best part of the program a Pillow Menu for successful sleep. Check out the menu of services here
This is a great hotel, the service is awesome, they make you feel welcomed. The Doorman is always present with a smile to greet you. The staff are delightful and simply put very helpful. The rooms are spacious and extremely comfortable. Some have balconies. The elemis bathroom amenities are great. There are many nearby dining options both inexpensive & upscale culinary experiences. The New York Luncheonette is next door, a diner for breakfast or lunch, quick and good. The Benjamin's public areas offer intimate spaces where everything is close, there are no long walks to the elevators or reception/concierge desk. The doormen are incredibly helpful and hand out umbrellas when weather requires one.
For a extra space, the one bedroom Junior suite is very comfortable.
The sitting rooms are spacious. The kitchenette provides snacks, and drinks for after forays into the city. The staff is extremely friendly, polite & helpful - just a call will bring them. The beds are so comfortable, the pillow menu is always fun for many travelers an essential to a good night's sleep away from home. The location is perfect for Rockefeller Center, 5th Ave., Times Square all an easy walk, the subway is across the street as well as a National Rental Car and a cool Starbucks. The NADA Sushi bar next door is good if you're into Japanese.
Celeb chef Geoffrey Zakarian's superb award-winning restaurant The National is just off the lobby, and offers room service, the food is good, the bar was perfect for a drink.
Pets are Welcome - goodDOG by The Benjamin
The Benjamin is a pet friendly hotel that offers goodDOG created in partnership with BarkBox, the New York-based monthly subscription box for pets full of treats and toys. The pets are treated to awesome welcome amenities like an in-room pet mini bar, pet beds, and toys.
The Benjamin does not place any restrictions on weight or size, but recommends for guests to inform the Reservations agent or the concierge when planing to stay with a pet.
for more details see the Benjamin pet policy