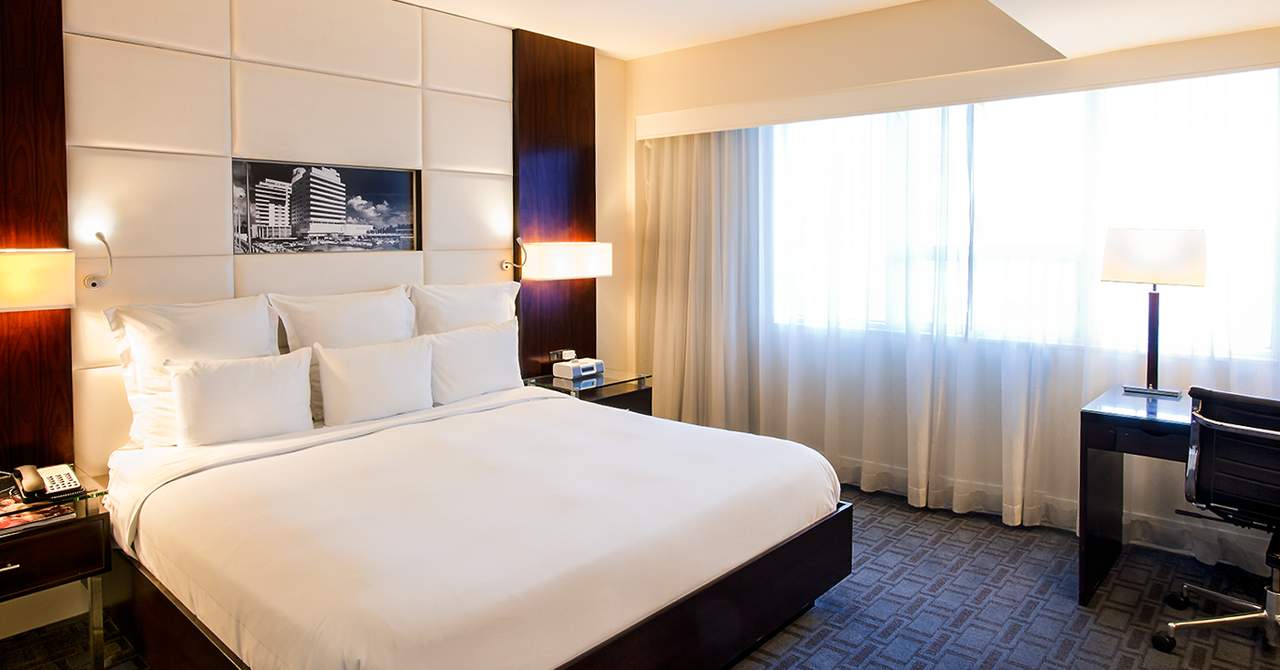 Located directly on the beach, iconic hotel perfect for a chillaxin getaway the Eden Roc Miami Beach is a cool, contemporary space with views of the Atlantic Ocean and the Biscayne Bay Waterway. Did we say pools? There are three infinity pools + the beach is just a short stroll.
Don't forget to rejuvenate at the Elle Spa, with pampering treatments, steam rooms, plunge pools, and rooftop cabanas. There is also a modern fitness center with ocean views.
South Beach shopping, dining and nightlife are just a $20 - 15-minute taxi ride.
A Starbucks right inside the entrance for coffee grabs throughout the day and into the late evening. The Cabana Beach Bar and Grill serves up snack foods with incredible beach views. 15000 Degrees offers American farm-to-table cuisine for breakfast and dinner. Cocktails and light fare at the Lobby Bar; DJ sessions on Saturday nights.